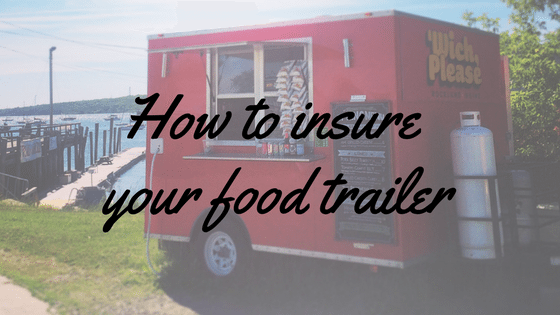 How to insure your mobile food vendor trailer
What is Property Coverage for your food trailer?
Property coverage for your trailer protects against damage or loss to your trailer and the attached equipment or built in equipment.
Why Property Coverage for your trailer?
The most common types of losses covered are
Theft or Vandalism
Collision damage
Wind and Hail
Fire
Lighting
Common mistakes:
The most insurance policies only cover your property at the main location, unless you have a special type of property policy called an inland marine policy. An inland marine policy is designed to cover property that moves.
Not insuring the full value of your trailer. You must insure to value to make sure the insurance company will fully reimburse you if a claim occurs.
Including coverage for items not attached to the trailer. These items should be covered under a separate coverage for contents.
Endorsing your personal auto policy with the trailer. At best these policies do not cover your contents in the trailer and at worst exclude coverage because of the business use of the trailer