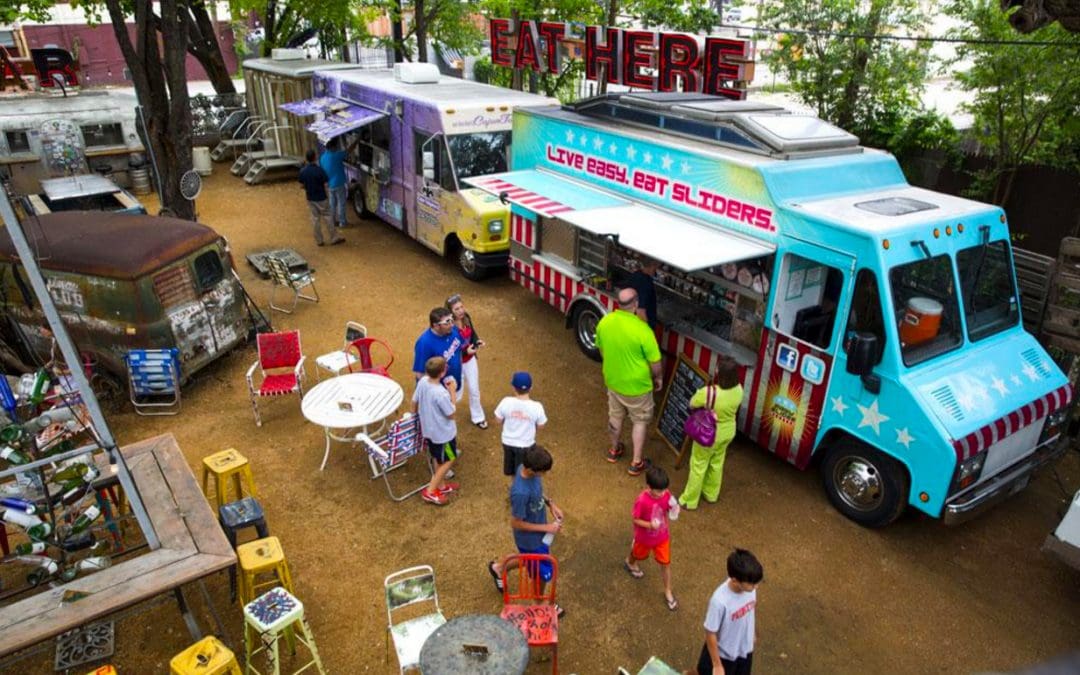 You've dreamed of starting your own food truck for years. Now, your dream is finally coming true. You have a business plan, a catchy name picked out, and great tasting options any foodie would die for. You are quickly learning that everything is more expensive than you anticipated, and costs are adding up. Now, you're faced with yet another cost – food truck insurance.
Let's face it, nobody likes to spend money. However, food truck insurance is a necessary cost for any mobile food vendor.  Even if your truck is going to stay parked in your garage for the next several months while you prepare for your opening day, you still need coverage in case the truck is damaged before it hits the streets. While the cost may seem pricey, you are actually getting a big bang for your buck!
General liability insurance covers both bodily injury and property damage to others. This includes your products (food), your premise (slip and fall), personal injury / advertising injury (libel and slander), and property damage to others. The best part is that it also covers the legal fees to defend such claims, even if it's determined that you were not at fault! Here is an example of each area of coverage:
Products:
Someone with a food allergy gets sick and blames your business for not disclosing the ingredients properly. Or the best know example, the coffee is too hot!
Premise:
You owe an extra duty of care to guest of your business to keep them safe. If they trip over an uneven surface, or a chair you provide breaks and causes injury you can be found liable.
Personal Injury:
If you unintentionally infringe on a trade mark of another business, that company may sue you for damages.
Property Damage:
If your kitchen causes a fire and the fire was to spread to neighboring property, the policy will cover those damages you are found to be negligent for. It's important to note general liability does not cover property damages to others while being towed, that coverage comes from the auto policy. It is also subject to a limit of 100K for property that is owed by your landlord.
At Insure My Food Trailer, we represent many different insurance carriers and can shop the best fit for your business for cost and coverage options without any sales pressure.
Request a quote online today for a free, no obligation quote!