Not sure what your food truck is worth? There are quite a few things to consider – and the trucks themselves can be just as unique as the chefs who operate them.
We get it. You don't have much time to figure it all out – but you need to. Knowing a food truck's value is essential in these circumstances:
Buying a food truck

Selling a food truck

Insuring a food truck
With a bad estimate, you risk losing lots of money on the sale or underinsured insurance claim. With an accurate estimate, you can be financially confident and satisfied with your business journey from start to finish.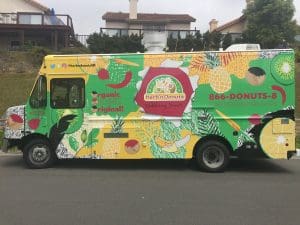 Lucky for you, we're going to make this as easy as it can be!
Let's start with the basic formula for determining food truck value.
Food Truck Value = Cost Of The Truck + Cost Of The Attached Equipment + Labor Cost To Install Equipment
This applies universally, whether your truck is a brand new restaurant on wheels, a second-hand truck, or even a converted school bus.
Next, let's breakdown each variable in the formula:
Valuing The Truck Itself:
Start by evaluating what your food truck is worth without all the gear and equipment. In insurance language, this is the "Actual Cash Value" or "Current Value" of the truck.
Tip: Items not attached to the truck but kept inside the truck are not part of the truck value. Instead, they're classified by insurance companies as "Business Personal Property" or "Equipment Not Attached".
New Truck:
If you have a new truck or are looking to buy a brand new one, you've got it easy. There's no depreciation to factor in, so the value of the truck is simply the amount you paid (the sale price).
Used Truck:
Most people dread the process of finding the value of a used truck, but it's actually quite simple in most cases. Here's what you need to do:
Search for the same truck online

. You should be able to find the same model and year (and rough mileage) on

eBay

or

Craigslist

, which will give you a strong estimate of your used truck's value.
Add in your improvements/investments

. Update the engine, replace the transmission, or make other improvements? Add those costs to the value of the truck.
Don't add the truck's cooking equipment in just yet. We'll get to that next.
Valuing Attached Equipment:
Now we'll assess all the equipment that's attached to your truck. And when we say attached, we mean permanently built-in by bolts, plumbing, or a gas line.
Tip: Flip the truck upside down. Anything that stays put can be categorized as "Attached Equipment".
Tip: Don't actually flip over your truck.
New Equipment:
This part is easy. Simply add up the cost of the equipment, as well as the cost of the labor to install the equipment. Even if you did the work yourself, you can still add an estimated installation cost to your equipment's value.
Used Equipment:
Valuing any used equipment is a bit more tedious, but not difficult. Here's how we suggest doing it.
Take inventory of all your equipment

. A sheet of paper or excel document will do fine.
Search for used items online

. Search for the same items on buy-used sites like eBay or Craigslist to make a value estimate.
When it comes down to it, you're making estimates. So if you can't find the used price for an item, don't worry – just make an educated guess using this next mini-guide.
How to estimate depreciated value:
There's really only one "rule" you need to keep in mind when estimating depreciated value: generally, kitchen equipment depreciates over a 20-year life cycle. You then need to discover the age of the item, as well as the cost of the item brand new.
From here, it's actually a simple process.
Discover the percentage of life lived

. For example, equipment that's 5 years old has lived 25% of its 20-year life cycle.
Subtract that percentage from the brand new price

. If the item was $1,000 brand new, subtracting 25% leaves you with a $750 value.
Add in labor costs

. If it costs $50 to install that item (whether you did it yourself or hired someone to), the equipment value then becomes $800.
Don't forget about aftermarket additions

. Did you add any graphics, paintings, wraps, or other permanently attached items? Add those as well.
If you need help with this process, your Food Truck's original builders can also be a source for valuing the attached equipment. Check out our list of Food Truck Builders Resource Page.
Tip: Create a list of equipment and value during this process to reference in the event of a claim.
You should now be able to plug in all the needed numbers for this formula to find the value of your food truck.
Food Truck Value = Cost Of The Truck + Cost Of The Attached Equipment + Labor Cost To Install Equipment
Non-Attached Equipment:
Equipment in your food truck that's not permanently attached to the truck is its own separate coverage and limit of insurance. Here are a few examples of these items: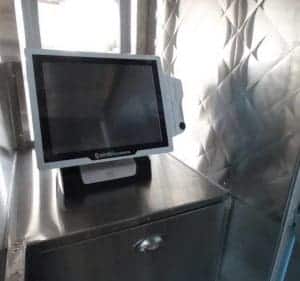 Blenders

Table Warmers

POS System

Pots / Pans

Non-Bolted Refrigerators
Tip: Have any strapped down tools and items? Those are also considered "Not Attached". It must be bolted down or attached by plumbing or gas line to be considered "Attached".
Valuing this equipment takes the same process as valuing attached equipment. Brand new gear is just the new price. Used gear's depreciated value can be calculated using the 20-year life cycle. However, there's no labor to calculate with these items.
—
See? It's not such a bad process after all. However, if you're still scratching your head, there's no need to worry. Give us a call – we're happy to help!
Insure My Food offers affordable insurance, made easy!  We cover insurance for food trailers, food trucks, and mobile food vendors. We offer a one-page quick quote form.  In addition, we created helpful blogs and resources just for you.  Joel brings over a decade of insurance experience in helping you determine your proper food trailer insurance coverage.