Proper Food Trailer Insurance Coverage Basics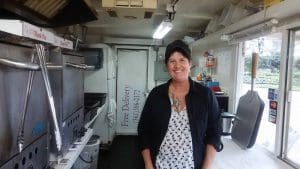 Standard restaurant insurance policies can, unfortunately, leave gaps in coverage for a mobile food vendor.  All too often, insurance agencies don't fully understand your unique needs when searching for proper food trailer insurance coverage. At Insure My Food, you should know we get mobile food vendors and understand proper food trailer insurance coverage needs.  We offer a competitive insurance policy for food trailers, food trucks, and mobile food vendors.  Due to our experience insuring mobile food vendors, we're confident we can help you avoid gaps.
Common Mistakes
Having property coverage that is limited to just the business address (this is standard practice). Meaning if you go to an event away from your primary location, you lose coverage.  Food trailer insurance coverage needs to be treated differently because you are a mobile business.
Using a business owner policy designed for a restaurant, and not for a mobile food vendor operation.
Types of risk Food Trailers and Food Trucks are exposed to are as follows:
In the following examples, you would be responsible for these bills and losses!
Bodily Injury:
Let's say a customer buys a hot dog from your stand. While eating the hot dog, the customer suddenly chips a tooth on something hard contained inside the hot dog. The customer incurs $700 in medical expenses and $6,000 in corrective dental expenses.
Premise Liability:
Customers are within the premises you occupy choosing the perfect meal. A customer trips over an extension cord lying on the ground and sprains a knee. The customer incurs $1,200 in medical expenses for x-rays and $3,500 in lost wages.
Theft:
In addition to the above, you also need to cover your bases if a theft occurs.  Say the day is over and your trailer is stored for the evening. While you sleep peacefully, thieves are at work!  You awake to find it has been stolen. Therefore, you will now need to spend $15,000 on a new food trailer and equipment.  What a major bummer!
The above are just a sample of some of the situations you can be exposed to as a mobile food vendor.  Don't settle for food trailer insurance coverage with someone who doesn't understand this business.  It may seem like a "good deal," but the gaps in coverage are not worth the risk!
The Insure My Food advantages included:
Options for standalone General liability coverage (or package coverage to include property coverage)
No liability deductible
General Liability limits up to 2 million
Security of "A" rated carrier or better
Coverage for your trailer or truck
Competitive pricing
No charge for adding additional insured's (commissary kitchen, events, etc.)
__________________________________________________________________________________________________
Insure My Food offers affordable insurance, made easy!  We cover insurance for food trailers, food trucks, and mobile food vendors. We offer a one page quick quote form, or check out our other blogs and resources created for you.  Joel brings over a decade of insurance experience in helping you determine your proper food trailer insurance coverage.